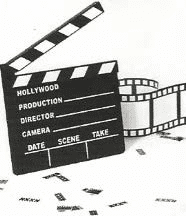 San Clemente has long been one of the best kept secrets in Southern California, and that is one reason why so many famous people have quietly spent time here. It's a great town to hide out in without being discovered by eager fans. 
San Clemente has been home to many talented and famous  people over the years. Although there are too many to list everyone, here are a few notable San Clemente residents.
Two famous movie stars from the past settled here and their two houses can be seen today down near the pier. Gloria Swanson and Ann Harding, two well-known Hollywood actresses from the 1920s and 30s, both owned homes on Cazador Lane. Gloria Swanson's home was 418 Cazador. She was a famous silent film star, but later became known for her part as an aging star in the 1950 movie Sunset Boulevard. She was known for her many husbands and lovers, including Joseph Kennedy, the father of John F. Kennedy.
 Ann Harding was nominated several times for an Academy Award and was known for many movies including the 1930 film Holiday. Her house. which she had built in 1926, is located at 420 Cazador Lane.
Another well-known Cazador Lane resident was Glenn "Pop" Warner. Born in 1871, he was known for coaching football and initiating some of the most famous football movies in history. He is also known for the Pop Warner youth football program. His house at 412 Cazador Lane was actually owned by his brother, who was a judge, but Pop Warner is said to have lived there for more than 15 years.
Lon Chaney Jr. whose real name was Creighton Chaney, was a famous actor known for his portrayal of monsters in hundreds of movies. He lived and died in San Clemente, passing away at the age of 67 in 1973.
San Clemente also has people who grew up in this town and have gone on to find fame. The 2017 Star Wars movie The Last Jedi was directed and written by Rian Johnson who grew up in 
San Clemente. He graduated from San Clemente High School in 1992. Johnson produced and directed the 2005 movie Brick about his hometown, snowing a dark side of San Clemente. The movie starred a your-ig Joseph Gordon-Levitt.
Jorge Gaccia graduated from San Clemente High School but grew up in San Juan Capistrano. He is known for his roles on the TV series Hawaii Five-O.
Adrian Smith is known as the architect of the two tallest buildings in the world. He grew up in San Clemente and lived for many years as a boy in the historic Goldschmidt House on Avenida La Cuesta.
A younger San Clemente-native television and movie star is Joey Abi-Loutfi. Many locals know him as the co-owner of the SC Cafe in town. Abi-Loutfi graduated from San Clemente High School in 1998. Most people do not know that Joey majored in film at UC Santa Barbara and he has been busy ever since making films and documentaries. His talents include screenwriting, producing and directing. He quietly works at his restaurant most weekends when he's not in Los Angeles working on his latest project
Christine Larnpert of Lampert Dias Architects is a member of the American Institute of Architects and is certified with the National Council of Architectural Registration Boards. She has lived in San Clemente for more than 45 years, and also resides part time in Hong Kong.